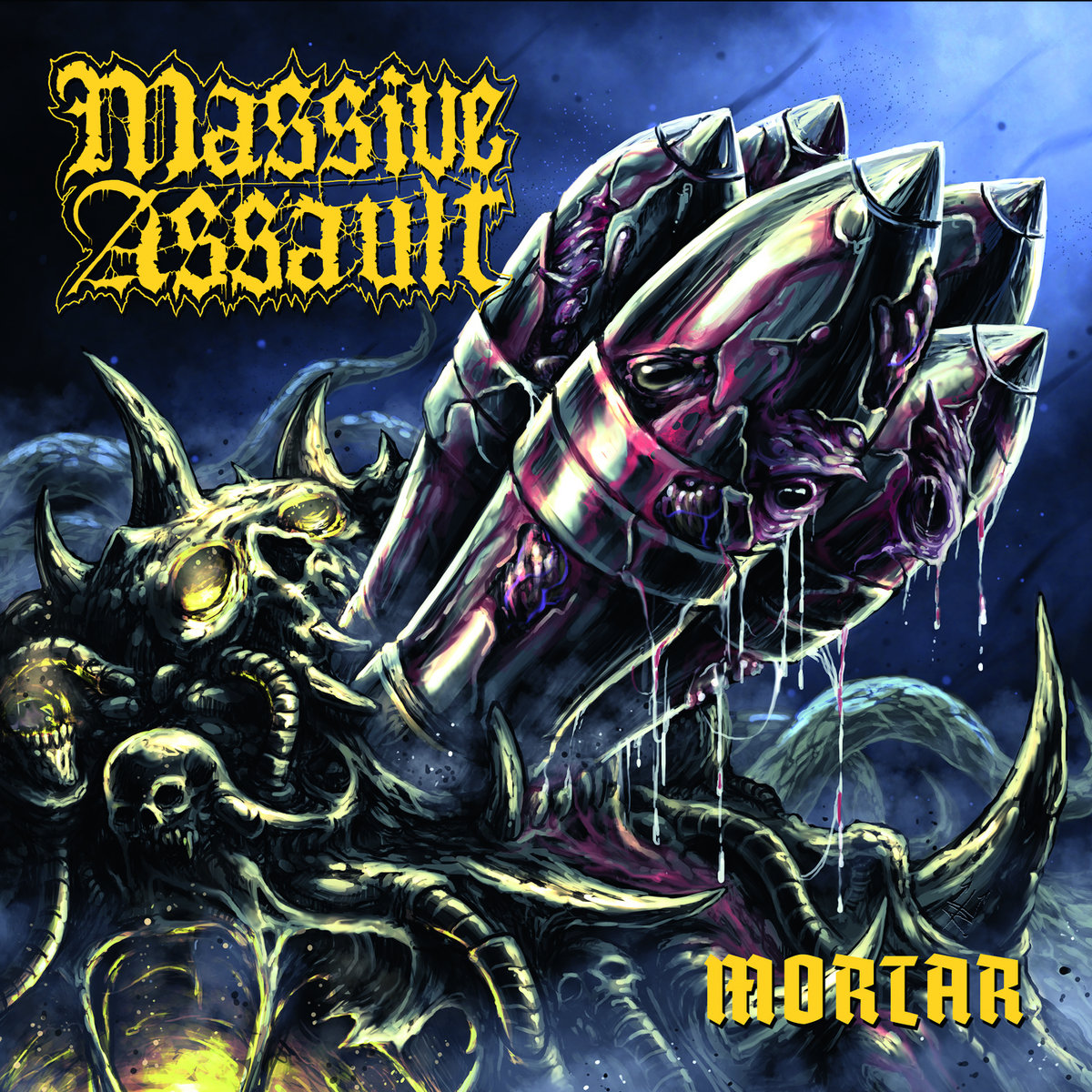 https://www.facebook.com/massiveassault/
https://massiveassault.bandcamp.com/
https://www.instagram.com/massiveassault/
Diesel truck grinding guitar sound, pounding drums, supercharged bass and aggressive vocals are merged into the band called Massive Assault.
Their music is a perfect mix of "early nineties" Death Metal & D-beat/Crust with Hardcore Punk energie.
Their latest release, 'Mortar' displays the band in ultimate shape.
This Dutch band is around sinds 2003 and known for their impressive guitarsound, energetic live performances & composing skills.
Massive Assaults musical style will truly ravish those who like Entombed's ' Left Hand Path', Dismember's 'Like an Ever Flowing Stream', Obituary's Slowly we Rot and Bolt Thrower's 'War Master'.
But will also appeal to those who are into crustpunk, thrash and hardcore.
Crank up the volume to the max when you're listening to Massive Assault!
Band members: Fredde Kaddeth (guitars) - Gideon Weppner (drums) - Jos Kragt (vocals) - Joop Sollie (bass)
Band contact:
grindmasterflesh@hotmail.com